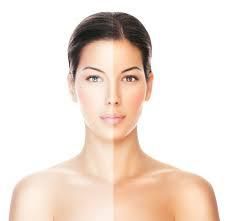 Who doesn't love the look of beautiful, golden-bronze skin in the summer? It exudes an air of health, joy and the freshness of the new season, after the pallid dullness of winter. Unfortunately, there are many reasons why it can be difficult to achieve the glow naturally, by lazing about in the sun.
First of all, there's the work/study factor. Most jobs and classes take place during daylight hours, leaving little to no time, except over weekends, to catch a few rays – and let's be honest, many of us don't have the time for that, either. Then, there's the danger factor. It's a simple fact that too much exposure to sunlight can cause problems, from mild sunburn to full-blown skin cancer. Climate also has an effect – what if you live in an area that has lots of summer rain, or doesn't get enough sun to really develop a bronze glow?
Achieving the Glow
There are, fortunately, numerous ways we can still get our bronze on, including sunbeds, tanning spray booths and self-tanner. Choosing an option can be tough, though, as each has its pros and cons.
Sunbed treatments, while really efficient and with natural, long-lasting effects, can be expensive and time-consuming. They also carry the same health risks as exposure to the sun, as they work exactly the same way – by exposing you to UV rays.
Spray booths can be great – they ensure even application without the hassle. However, they, too, can be time-consuming and expensive. And, because you don't really have an opportunity to test theformula, you run the risk of a negative reaction.
Should You Self-tan?
That leaves us with the self-tanner, long the rescuer of pale skins in need of bronzing. But what about the risks? We all fear turning out orange and stripy, like a smooth-skinned tiger, trying to camouflage ourselves against the embarrassment. But, trust us, it doesn't have to be like that.
We've spoken before about how to choose the best self tanner, as well as how to apply it to achieve a beautiful golden or bronze glow, without the stripes, spots, streaks or dreaded orange color. Take a few minutes to read through these before reaching for the bronzing lotion.
The benefits of using self-tanner
Firstly, if you've chosen the formula carefully and applied it properly, you will achieve a gorgeous color that suits you. You will look like the best summery version of yourself. You will also avoid unexpected skin reactions or accidental sunburn.

Secondly, it's the least expensive option. Yes, there are more expensive and less expensive formulas on the market, but, in the long run, it works out cheaper than lengthy excursions to a salon for sunbed or spray-booth treatments.

Thirdly, you can do it in your own time, on your own terms. If you're crazy busy and the only time you have to yourself is half an hour in the morning before the kids wake up, you can do it then, while all the salons are still firmly shut. Sunday afternoon your me-time? Exfoliate, apply and let dry for a golden Monday morning.

Finally, it's a method that lets you experiment, giving you more flexibility and freedom. If the color is simply wrong, you can stop after applying to the legs, cover them up for a few weeks until it fades, and start again – which is not an option you have with a sunbed or spray-booth. You can also apply as lightly or darkly as you like; in fact, one of our favorite winter tips is to dilute your self-tanner with your facial moisturizer to help you achieve the barest hint of a glow, just to take the edge off winter pallor.
Take your time and learn to love this simple method to brighten up your look – it's the easiest thing after a new hairstyle to refresh and invigorate you and get you ready for summer.